The First Forklift Competition Held Successfully
Views:6 Author:Site Editor Publish Time: 2017-11-24 Origin:Site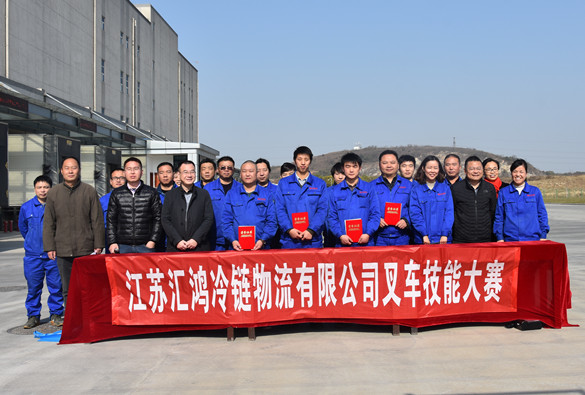 To enhance staff skills, motivate employees to develop self-discipline, enhance their security awareness, and create safe operating conditions, the labour union of High Hope Cold Chain company held its first forklift skills competition in the morning of November 23th.
The forklift skills competition aims to test the proficiency, normalization, and awareness of safety of forklift drivers. The competition is divided into two parts, "barrier stacking", and "South–North Water Transfer Project". 4 drivers were awarded for the first, second and third prizes according to the ratings of the judges.
The general manager, Ji Xin, vice-general manager and union president, Zhuang Xiang, watched the competition and cheered for the contestants. After the competition, representatives of the general manager office, and the labour union, presented certificates of honour to the winners and encouraged all staff to improve their operating skills, and safety operational awareness, learn from each other, and working together for the company's integrate supply chain service platform.