High Hope Cold Chain Achieved Great Successes in China (Jiangsu) International Catering Expo
Views:18 Author:Site Editor Publish Time: 2017-10-17 Origin:Site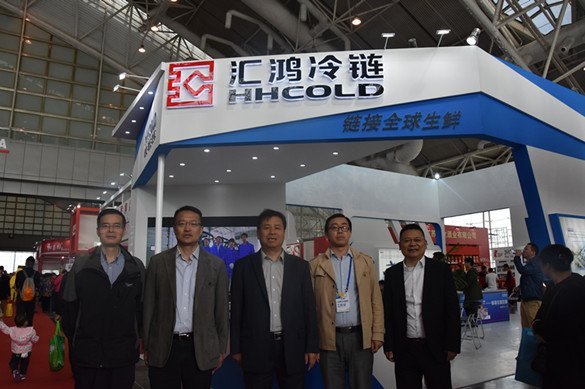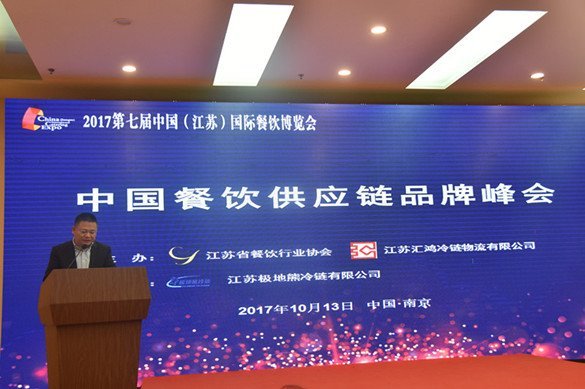 October 12-14, 2017, the 7th China (Jiangsu) International Catering Expo was held at the Nanjing International Exhibition Centre. This event featured "quality catering, healthy living' topics including thematic exhibitions, food exhibitions, skills competitions, interactive experiences, interactive experience, industrial summit, corporation meeting, etc. Hundreds of popular restaurants and catering companies from all over the world took part in this expo.
As a title sponsor of this expo, High Hope Cold Chain co-operate with the host - Jiangsu Catering Industry Association in terms of activities, summits, and contents. The pavilion of High Hope Cold Chain highlighting the company's global direct purchased and quality fresh foods, had become the focal point of the whole expo. Dozens of restaurants and catering companies visited and negotiated with the company during the 3 days. By proactively visiting other exhibitors and introducing the company, the department of warehousing, logistics, and trade obtained a large amount of business information, and found potential partners.
On the morning 13th, Mr. JIANG, Jinhua, the vice president of High Hope Group, Mr. DING, Hai, the assistant president, together with Operation Department, visited the Expo, and highly praised High Hope Cold Chain for its effort on this Expo.
At the China Catering Supply Chain Summit, held in late afternoon, Mr. JI, Xin, the general manager of High Hope Cold Chain, gave a keynote speech "Jointly Build Jiangsu Brand of Food Safety". He gave comprehensive analysis of the development and status of the food supply chain in China, highlighted the importance and necessity of fresh cold chain logistics to food safety, and offered 3 suggestion combined with the advantages and characteristics of the company: strengthening safety awareness, to build a Jiangsu brand of food safety; promoting innovative development, to adapt to new trends in catering consumption; enhancing collaboration, to develop collaborative, mutually beneficial development. The suggestions were highly agreed by Jiangsu Catering Industry Association and other participants.
As an important result of the summit, High Hope Cold Chain has signed a comprehensive strategic co-operation agreement with Jiangsu Catering Industry Association, and been awarded "World Fresh Food Purchasing Base"and "Recommended Logistics Services Provider of Catering Industry". As a co-founder of Jiangsu Catering Cold Chain Logistics Supply Chain Alliance, it called on restaurants and the catering companies to make great efforts to the food safety.
China (Jiangsu) International Catering Expo is a comprehensive livelihood service exhibition with catering industry as the theme, which has been successfully held for six sessions. It is the largest, most professional and most closely industrial related industry event in China. This year's Expo was hosted by Jiangsu Catering Industry Association, guided by Department of Commerce of Jiangsu Province, Jiangsu Food and Drug Administration, and so on government departments. The land area of this Expo is 60000㎡,with over 10 thousand audience.