Business Promotion Event of Australian Wagyu Beef Held Successfully
Views:13 Author:Site Editor Publish Time: 2018-03-08 Origin:Site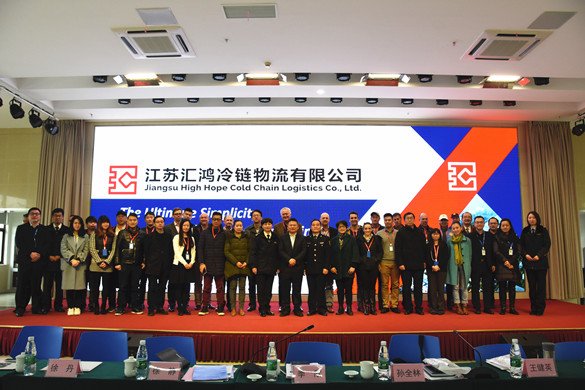 It always rains at a good time while the spring comes. On the rainy morning of March 7th, the Australia wagyu beef industry delegation came to High Hope Cold Chain, to participate in the business promotion event.
The visiting Australian wagyu beef delegation was organized by the state government of New South Wales, and it was composed of representatives from Australian wagyu beef industry associations and representatives of Australian wagyu beef companies.
The business promotion event consisted of two parts, the discussion forum and the visiting tour. The representatives of Zhenjiang Customs, CIQ, Jiangsu Catering Industry Association, Zhenjiang New Area government, and High Hope International Group together with the representatives of some catering companies were also invited to join the event.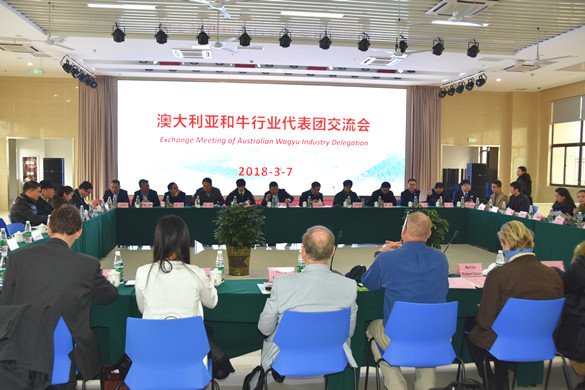 In the forum, a heated discussion was launched after the brief introductions of all parties, focusing on the operation of High Hope Cold Chain, and the development and market prospect of wagyu beef industry. Delegates of Australian side consulted in detail on some customs and inspection issues of imported wagyu beef. The catering companies and Australian delegates reached a preliminary consensus on the issue of further co-operations through the platform of High Hope Cold Chain.
A short awarding ceremony was held during the forum. High Hope Cold Chain was awarded "Vice president of Supplier Committee of Jiangsu Catering Industry Association". This award is a well-deserved recognition of the company in building the most influential and advanced cold chain logistics service center in Yangtze River Delta Region.
After the forum, all the participants visited the warehouses, processing center, and the exhibition center of High Hope Cold Chain in the rain. Peter Gilmour, the president of Australian wagyu beef industry association, highly evaluated the professional services provided by the company, and especially impressed by the fast custom and inspection clearance services.
This business promotion event provided smooth communication channels between local catering companies and Australian suppliers of wagyu beef. It also set up a good image of High Hope Cold Chain, helping the company to achieve the integrated supply chain service system. High Hope Cold Chain will strengthen the business recruitments, to build a global leading brand of integrated cold chain services provider.